Voile Women's Revelator Splitboard
1645
Retail Price:
$750.00
Discount:
25%
$562.50
ATTENTION: mounting quiver killers on your Voile Women's Revelator Splitboard will void the Voile factory warranty.
Description
---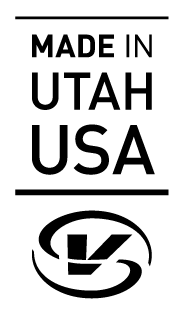 A demanding backcountry rider need not be a distant, unemotional creature with a propensity for playing air guitar or relishing his "cave" time.

Truth is, the toughest snowboarders and backcountry enthusiasts out there are probably women. And for them, the Voilé Womens Revelator fits the bill. The board's relative width, robust flex, long camber area, early-rise nose, and tapered tail all help the Womens Revelator to shred the sickest of lines.

Rumor has it that our signature Voilé Channel Puck System is quite the heartthrob too.

Topsheet Artwork by Kylee Firlit
Shape / Profile
---
Early-Rise Camber
Tip:
Early-rise tip and wide shovel provide excellent float in powder.
Tail:
Minimal taper, with a wide and flat hard-working tail for control in debris and harder conditions.
Waist:
Long running length. Engineered for strong edging ability when fast and steep. Cambered underfoot for stability.

Construction
---
Paulownia / Double Carbon
Full-Perimeter Steel Edge
Two lengths of 2mm steel with inset teeth wrap the full perimeter of the ski. Each section meets at the outermost points of the tip and tail, and is painstakingly hand-bent to ensure a precise layup.
Anti-Ice Topsheet
Exceptionally durable polyamide, with an irregular texture that slows the accumulation of snow and allows easy removal of snow and ice build-up when the approach is long and/or conditions are freezing.
Double Reinforced Mounting Patch
Heel and toe mounting areas are double-reinforced to prevent binding pull out.
Voile Carbon-Weave x2
Two layers of our proprietary carbon fiberglass regulate the ski's flex without an impact on bonding strength.
Laminated Paulownia Wood Core
The lightest wood core offered in our line, with an impressive strength to weight ratio. Paulownia provides the ideal foundation for building a lightweight touring ski.
Sintered Black Base
This ski passes on the base graphics for the sake of an ultra-high molecular density base; making for faster downhill performance and greater wear/impact resistance.

Many claim that a black base increases a ski's maximum speed. Something about "snow melting faster," which apparently has the effect of "increasing lubrication." Sounds pretty nice, right? Of course, we don't really know if it's true... Regardless, you can rest assured that your p-tex repairs will be seamless after your day spent breaking the sound barrier.

Anti-Ice Topsheet

Voile Carbon-Weave

Laminated Paulownia Wood Core

Voile Carbon-Weave

Rubber Foil
Full-Perimeter Steel Edge

Sintered Base

Dimensions
Length (cm): 149

| | |
| --- | --- |
| Effective Edge | 95.7 |
| Sidecut (meter) | 8.2 |
| Waist width | 24.6 |
| Nose Width | 29 |
| Tail Width | 27.8 |
| Nose Height | 5.9 |
| Tail Height | 4.1 |
| Nose Length | 30.9 |
| Tail Length | 27.9 |
| Stance | -3 |
| Stance Width (max in) | 23.5 |
| Board Weight (kg/lbs) | 5lbs 11oz / 2.6kg |
| Suggested Rider Weight Range (lbs-kg) | 90-160 41-73 |
Length (cm): 154

| | |
| --- | --- |
| Effective Edge | 98.7 |
| Sidecut (meter) | 8.4 |
| Waist width | 24.8 |
| Nose Width | 29.2 |
| Tail Width | 28 |
| Nose Height | 6.1 |
| Tail Height | 4.3 |
| Nose Length | 31.2 |
| Tail Length | 28.2 |
| Stance | -3 |
| Stance Width (max in) | 23.5 |
| Board Weight (kg/lbs) | 5lbs 14oz / 2.68kg |
| Suggested Rider Weight Range (lbs-kg) | 100-180 45-82 |
Product Reviews
Beautiful design and awesome ride!
I have been riding the Revelator for almost a decade now in deep pow, variable conditions, and in tight spaces and am super happy with the quality, durability, experience, and now this incredible artist's work below me! It can only bring even better vibes into the mountains. Check Kylee out - https://ridgelinedesign.co/
Julia Geisler
11/20/2022
Verified Buyer
Was this helpful?
Reliable and durable
This is my third splitboard from voile. They're very durable and the top sheet is resistant. Great look overall and the board is very maneuverable. Deep powder days willl become your best days.
Emilie
02/26/2022
Verified Buyer
Was this helpful?
Revelatory!
I've been running the Revelator (149cm) for the past couple of years and what can I say - it's been a hoot! I don't like crowded resorts and this beast of a board gives me the ability to get away from it all and explore the backcountry to my heart's content. I use the Light Rail bindings and I'm completely happy with their functionality even after my bf one-upped me by getting the Speed Rail bindings for his Revelator. I also invested in the Dual Height Climbing Heels (which have been very useful during my adventures) and the crampons (which I honestly have not had much opportunity to use). One of my favorite things about all of this gear is how modular it is - Voile has made every part and piece of hardware available so that if anything needs to be replaced, you can make it happen without breaking the bank. I also love that the good folks at Voile have made it dead-simple to address any emergency adjustments or repairs needed while out in the backcountry. The tool kit that I carry consists of two very simple tools. A philips screw driver and a 9mm open-end wrench are all I need to keep me on the move.
1 of 1 customers found this helpful.
Was this helpful?
Tested and True
Bought this board several years ago as my first splitboard. Being new to the sport, I put it to the test. Hitting logs, skinning over rocks, and truly riding it all conditions - this board withstood the test of time. I have now passed this board on to one of my friends and she continues to rip it. It is evident that Voile makes products that last! If you want a board that take it all in the backcountry, the Revelator is for you.
2 of 2 customers found this helpful.
Was this helpful?
Totally Stoked
I am SOOOO Totally Stoked with my Revelator split board. I have the BC model as well and love that board as well! I started splitboarding on my boyfriends 166 originalnal Split Decision!!! Oh Shit! It was hard to turn being that I'm 5'3" small woman but I was totally hooked. I went everyday I could to get better on that board. I checked out the Voile site and I now glide thru the snow on my light weight easy to turn 149 Revelator . My feet start tingling and I can't sleep knowing I will be ripping through the trees on my sweet Voile Revelator tomorrow! This is True Love!!! Pray For Snow!!!
2 of 2 customers found this helpful.
Was this helpful?
UPC
---
149cm: Part No: 1645-149-1920 UPC: 759948915111
154cm: Part No: 1645-154-1920 UPC: 759948915128