Voile V-Tail Splitboard
1660
Retail Price:
$650.00
Discount:
30%
$455.00
ATTENTION: mounting quiver killers on your Voile V-Tail Splitboard will void the Voile factory warranty.
Description
---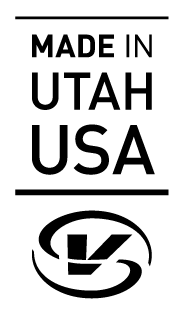 Thank you, Dimitrije Milovich. As the original founder of Winterstick, you gave the world of backcountry snowboarding an idea that has stood the test of time: "The Swallowtail."

A swallowtail snowboard is an incredible way to carve deep, deep powder. The basic idea of it all consists of a highly-navigable nose, coupled with a fork-shaped tail that drops into the snow and spits it out the back.

In 1999, Voilé gave the world our "195 Swallowtail," a split version of the sacred design. Unlike Dimitrije's boards, Voilé's contribution instantly gave powderhounds access to acres and acres of untracked snow. After several years of hibernation, Voilé Manufacturing has proudly resurrected a new swallowtail splitboard that we now call the Voilé V-Tail.

A medium-flexing board, The V-Tail is now offered in a range of shorter lengths. Its long camber length makes for very-advantageous skinning, while its new rockered nose makes the original swallowtail concept even-more efficient.

The V-Tail's cap construction, Aspen core and carbon-fiber construction lend a hand in reducing the board's overall weight. (You knew that was coming, right?) And unlike many swallowtail boards, a 2mm steel edge completely follows the interior of the v-tail shape.

Yep, Voilé. Simple. Solid. Backcountry. And "retro."


Construction
---
Aspen / Single Carbon
Full-Perimeter Steel Edge
Two lengths of 2mm steel with inset teeth wrap the full perimeter of the ski. Each section meets at the outermost points of the tip and tail, and is painstakingly hand-bent to ensure a precise layup.
Anti-Ice Topsheet
Exceptionally durable polyamide, with an irregular texture that slows the accumulation of snow and allows easy removal of snow and ice build-up when the approach is long and/or conditions are freezing.
Reinforced Binding Mounts
Heel and toe mounting areas are reinforced to prevent binding pull out.
Triaxial Fiberglass
Triaxial fiberglass increases dimensional stability along three axis.
Aspen Wood Core
The hardest wood core we employ, Aspen provides a smooth/damp ride on hardish conditions and more readily takes the abuse when things get out of hand.
Voile Carbon-Weave
Our proprietary carbon fiberglass regulates the ski's flex without an impact on bonding strength.
Sintered Black Base
This ski passes on the base graphics for the sake of an ultra-high molecular density base; making for faster downhill performance and greater wear/impact resistance.

Many claim that a black base increases a ski's maximum speed. Something about "snow melting faster," which apparently has the effect of "increasing lubrication". Sounds pretty nice, right? Of course we don't really know if it's true. Maybe it's just marketing hype propagated by nefarious manufacturers...

Regardless, you can rest assured that your p-tex repairs will be seamless after your day spent breaking the sound barrier.

Anti-Ice Topsheet

Triaxial Fiberglass

Aspen Wood Core

Voile Carbon-Weave

Rubber Foil
Full-Perimeter Steel Edge

Sintered Base

Camber Profile
---
Dimensions
Length (cm): 160

| | |
| --- | --- |
| Nose Width (cm) | 30.4 |
| Waist (cm) | 25.4 |
| Tail Width (cm) | 28.8 |
| Radius (m) | 8.0 |
| Taper (mm) | 16 |
| Nose Rocker (cm) | 32 |
| Tail Length (cm) | 14 |
| Running Length (cm) | 114 |
| Insert Setback(cm) | 0 |
| Stance Width range(in) | 17-23 |
| Board Weight (kg/lbs) | 7lbs 2oz / 3.24kg |
| Suggested Rider Weight Range (lbs-kg) | 90-130 41-59 |
Length (cm): 170

| | |
| --- | --- |
| Nose Width (cm) | 30.7 |
| Waist (cm) | 25.7 |
| Tail Width (cm) | 29 |
| Radius (m) | 9.0 |
| Taper (mm) | 17 |
| Nose Rocker (cm) | 32.5 |
| Tail Length (cm) | 15 |
| Running Length (cm) | 122.5 |
| Insert Setback(cm) | 0 |
| Stance Width range(in) | 18-25 |
| Board Weight (kg/lbs) | 7lbs 9oz / 3.44kg |
| Suggested Rider Weight Range (lbs-kg) | 120-170 54-77 |
Length (cm): 180

| | |
| --- | --- |
| Nose Width (cm) | 31 |
| Waist (cm) | 25.9 |
| Tail Width (cm) | 29.3 |
| Radius (m) | 10.0 |
| Taper (mm) | 17 |
| Nose Rocker (cm) | 35 |
| Tail Length (cm) | 17 |
| Running Length (cm) | 128 |
| Insert Setback(cm) | 0 |
| Stance Width range(in) | 18-26 |
| Board Weight (kg/lbs) | 7lbs 15oz / 3.61kg |
| Suggested Rider Weight Range (lbs-kg) | 140-200 64-91 |
Length (cm): 190

| | |
| --- | --- |
| Nose Width (cm) | 31.3 |
| Waist (cm) | 26.2 |
| Tail Width (cm) | 29.6 |
| Radius (m) | 11.0 |
| Taper (mm) | 17 |
| Nose Rocker (cm) | 36 |
| Tail Length (cm) | 19 |
| Running Length (cm) | 135 |
| Insert Setback(cm) | 0 |
| Stance Width range(in) | 18-26 |
| Board Weight (kg/lbs) | 8lbs 15oz / 4.05kg |
| Suggested Rider Weight Range (lbs-kg) | 160-220+ 73-100+ |
UPC
---
Orange
160cm: Part No: 1660-160-1718-O UPC: 759948913001
170cm: Part No: 1660-170-1718-O UPC: 759948913018
180cm: Part No: 1660-180-1718-O UPC: 759948913025
190cm: Part No: 1660-190-1718-O UPC: 759948913032

Purple
160cm: Part No: 1660-160-1718-P UPC: 759948913049
170cm: Part No: 1660-170-1718-P UPC: 759948913056
180cm: Part No: 1660-180-1718-P UPC: 759948913063
190cm: Part No: 1660-190-1718-P UPC: 759948913070