Voile Revelator BC Splitboard
1640
Retail Price:
$650.00
Discount:
30%
$455.00
ATTENTION: mounting quiver killers on your Voile Revelator BC Splitboard will void the Voile factory warranty.
Description
---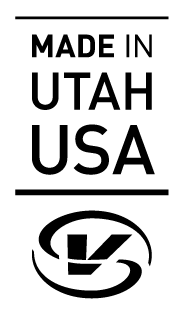 Becoming the industry leader in the backcountry splitboard category didn't happen by accident. Or with narrow-minded thinking. Or by not taking inspiration from anywhere.

So when the malcontents at Voilé pondered a little augmentation for their kick-ass Revelator, somehow a flashback to wool plaid shirts, three-pin leather boots, and goofy nylon gaiters came to mind. And the Voilé Revelator BC was born.

Thanks to its "Voile Traction-Pattern Base," the Revelator BC lets backcountry snowboarders ride up and down moderate, rolling terrain without the bother of applying climbing skins. This feature can be a real boon on tours with long approaches or occasional pitches of steep – but very short – climbing. All that said, the "fish-scaled" base is not a substitute for carrying climbing skins, so please don't leave home without them.

The versatility of the Revelator BC does not, however, compromise any of the great build features of the "normal" Revelator. And as always, Voilé predictably wraps up their wacked-out innovation in a very-lightweight package.


Construction
---
Paulownia / Double Carbon / BC
Full-Perimeter Steel Edge
Two lengths of 2mm steel with inset teeth wrap the full perimeter of the ski. Each section meets at the outermost points of the tip and tail, and is painstakingly hand-bent to ensure a precise layup.
Anti-Ice Topsheet
Exceptionally durable polyamide, with an irregular texture that slows the accumulation of snow and allows easy removal of snow and ice build-up when the approach is long and/or conditions are freezing.
Double Reinforced Binding Mounts
Heel and toe mounting areas are double-reinforced to prevent binding pull out.
Voile Carbon-Weave x2
Two layers of our proprietary carbon fiberglass regulate the ski's flex without an impact on bonding strength.
Laminated Paulownia Wood Core
The lightest wood core offered in our line, with an impressive strength to weight ratio. Paulownia provides the ideal foundation for building a lightweight touring ski.
Traction Pattern Base
For the backcountry skier who must continually make long approaches over rolling terrain, Sharpscale traction base is a godsend. It may sap a little of the ski's downhill speed, but negotiating far fewer skin transitions may be worth it.

Anti-Ice Topsheet

Voile Carbon-Weave

Laminated Paulownia Wood Core

Voile Carbon-Weave

Rubber Foil
Full-Perimeter Steel Edge

Traction Pattern Base

Camber Profile
---
Early-Rise Camber

Dimensions
Length (cm): 154

| | |
| --- | --- |
| Effective Edge | 98.7 |
| Sidecut (meter) | 8.4 |
| Waist width | 24.8 |
| Nose Width | 29.2 |
| Tail Width | 28 |
| Nose Height | 6.1 |
| Tail Height | 4.3 |
| Nose Length | 31.2 |
| Tail Length | 28.2 |
| Stance | -3 |
| Stance Width (max in) | 23.5 |
| Board Weight (kg/lbs) | 5lbs 14oz / 2.68kg |
| Suggested Rider Weight Range (lbs-kg) | 100-180 45-82 |
Length (cm): 159

| | |
| --- | --- |
| Effective Edge | 103.7 |
| Sidecut (meter) | 8.8 |
| Waist width | 25.7 |
| Nose Width | 29.8 |
| Tail Width | 28.6 |
| Nose Height | 6.3 |
| Tail Height | 4.5 |
| Nose Length | 31.8 |
| Tail Length | 28.8 |
| Stance | -3 |
| Stance Width (max in) | 25.5 |
| Board Weight (kg/lbs) | 6lbs 6oz / 2.89kg |
| Suggested Rider Weight Range (lbs-kg) | 130-200 59-91 |
Length (cm): 162

| | |
| --- | --- |
| Effective Edge | 106.7 |
| Sidecut (meter) | 9 |
| Waist width | 26.1 |
| Nose Width | 30.2 |
| Tail Width | 29 |
| Nose Height | 6.4 |
| Tail Height | 4.5 |
| Nose Length | 31.8 |
| Tail Length | 28.8 |
| Stance | -3 |
| Stance Width (max in) | 25.75 |
| Board Weight (kg/lbs) | 6lbs 8oz / 2.95kg |
| Suggested Rider Weight Range (lbs-kg) | 130-210 59-95 |
Length (cm): 165

| | |
| --- | --- |
| Effective Edge | 109.7 |
| Sidecut (meter) | 9.2 |
| Waist width | 26.3 |
| Nose Width | 30.5 |
| Tail Width | 29.2 |
| Nose Height | 6.5 |
| Tail Height | 4.5 |
| Nose Length | 32.1 |
| Tail Length | 29 |
| Stance | -3 |
| Stance Width (max in) | 26 |
| Board Weight (kg/lbs) | 6lbs 11oz / 3.03kg |
| Suggested Rider Weight Range (lbs-kg) | 150+ 68+ |
Length (cm): 169

| | |
| --- | --- |
| Effective Edge | 112.7 |
| Sidecut (meter) | 9.4 |
| Waist width | 26.5 |
| Nose Width | 30.8 |
| Tail Width | 29.4 |
| Nose Height | 6.8 |
| Tail Height | 4.5 |
| Nose Length | 32.1 |
| Tail Length | 29 |
| Stance | -3 |
| Stance Width (max in) | 26 |
| Board Weight (kg/lbs) | 6lbs 14oz / 3.13kg |
| Suggested Rider Weight Range (lbs-kg) | 150+ 68+ |
UPC
---
154cm: Part No: 1640-154-1718 UPC: 759948912936
159cm: Part No: 1640-159-1718 UPC: 759948912943
162cm: Part No: 1640-162-1718 UPC: 759948912950
165cm: Part No: 1640-165-1718 UPC: 759948912967
169cm: Part No: 1640-169-1718 UPC: 759948912974