Voile STS Tour Binding
1130-55
$195.00
Description
---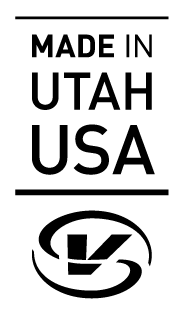 Ditch the softboots and step into the stark simplicity of the new Voilé STS Tour Binding for hardboot splitboarders. Powerful and precise, ultralight and uncomplicated, the STS (Splitboard Tech System) Tour Binding is built for the type of icy ascents, sketchy traverses, and spicy lines you call "fun" and and other people call "you did what?!" Splitboard mountaineers, big mountain guides, and local legends all agree—the STS Tour Binding is the future of moving fast in the mountains.
Sold as a pair
Specs
Pair Weight : 14.6oz / 414g

| | |
| --- | --- |
| Dual Height Elevators | 58mm/80mm |
| Material | 300 series stainless steel tempered aluminum & glass reinforced nylon |
Product Reviews
UPDATED REVIEW: issue with friction fixed!
Forrest Stanley
11/17/2020
I ordered these bindings earlier this season and had to return them. (See review below) after a bit of back and forth with voile they decided to hieghten the angle of the attachment point that fits the boot insert. While there is still a slight bit of friction with my la sportiva boots (which dont have dynafit approved inserts) my proclines and tlt's are just fine and show no looseness in the connection. Great fix and i am stoked to be moving forward with this product!
Was this helpful?
I have 2 pair, and love em!
Marshall Baillie
10/30/2020
Verified Buyer
I've been riding Voile splits/kits since the early 1990s. I have some experience with their products. I used this binding last year with some Backlands for roughly 80 days of bashing and they were very reliable. Having done this outdoor thing for a bit now I've learned nothing is perfect. This product is as close as it gets.
2 of 3 customers found this helpful.
Was this helpful?
Great idea poorly executed
Forrest Stanley
09/14/2020
Just bought and immediately sent back these toe pieces. Had time to set them up for a dry test. Not too heavy, simple and easy to use, could lock and unlock with my pole and never missed unlike the spring loaded designs. As good as it was looking for this binding I ran into a few issues. The first minor issue is that the toe piece is too low. With my arcteryx proclines I would need to knotch out a lug of the tread to miss the base of the locking hinge. On my La Sportiva Siderals the boot hits near the crampon mount keeping the boot from resting flat and creating standing tention on the inserts. These issues are relatively small but worth mentioning. The major and intolerable flaw is the amount of friction at the boot binding attachment. So much friction that when the board is lifted off the ground the tip will not raise. There is enough friction that when the board is set flat the boot can be held suspended in the air and it takes some force to push it down. I have now talked with the sales manager and he has not been able to assure me that he can produce a binding that will behave any different and I have come to the realization this is a design flaw not just a defective part. He has also assured me they will look into it and take the issue seriously. Knowing this I would warn anyone thinking of purchasing this product for the 2020-2021 season that you will be paying voile to do thier R&D as this product does not currently seem to be ready for market.
7 of 11 customers found this helpful.
Was this helpful?
STS Tour Binding
Alex Wellen
03/02/2020
Verified Buyer
I have been looking for this product for eight years. So stoked that it even exists. Simple design and easy to use. So much better than putting a Dynafit ski binding on my snowboard. I wish that the cost was about half of what it is but where else are you gonna go?
Was this helpful?
Easy Peasy
Like the motto says, "simple, solid, backcountry" and this binding delivers. Easy in, easy out keeps my foot locked in even on the most heinous of sidehills. Light too and allows a ton of adjustability for the pucks to be in the perfect spot for the down. I way dig these.
7 of 9 customers found this helpful.
Was this helpful?
UPC
---
Part No: 1130-55 UPC: 759948915173