Voile STS Tour Binding - Toes
1130-55-T
$165.00
Description
---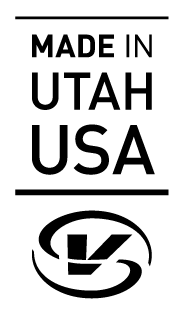 Ditch the softboots and step into the stark simplicity of the new Voilé STS Tour Binding for hardboot splitboarders. Powerful and precise, ultralight and uncomplicated, the STS (Splitboard Tech System) Tour Binding is built for the type of icy ascents, sketchy traverses, and spicy lines you call "fun" and and other people call "you did what?!" Splitboard mountaineers, big mountain guides, and local legends all agree—the STS Tour Binding is the future of moving fast in the mountains.
Sold as a pair
Specs
Pair Weight : 8.8oz / 250g

| | |
| --- | --- |
| Material | 300 series stainless steel tempered aluminum & glass reinforced nylon |
Product Reviews
They just work!
For hardboot splitters, in terms of toe pieces, that don't take a lot of space and are durable. The biggest problem with some of the other toe pieces is the fact that you lose access to the front binding holes closest to the toe pieces especially when you need a little bit of setback in your stance. Not with these ones. Also, super easy to disengage.
Fes
03/08/2023
Verified Buyer
Was this helpful?
TTS toes
stoked you can buy these as spares for your tele bindings after they wear out. note, they arrive with whatever size machine screws for use with snowboards not the coarse thread screws you need for the tele set up, so hopefully you don't need those too
henry
01/04/2023
Verified Buyer
Was this helpful?
Compact design fits the bill
I went with these as a replacement for my Phantom Tech Toes (same as Spark Tech Toes) as these allow me to adjust my binding stance to a narrower stance. Phantom Tech Toes work well, but they are long in relation to the Voile STS Tour Binding. The Voile allow me to bring my front splitboard binding back further, so that I can have a more narrow stance between front and rear splitboard bindings. I have had these out for one shake-down tour up and they worked well. Using them for the first time, I found it a little difficult to get in to them, but with practice I think this will not be an issue. The Phantoms/Sparks open wide to allow an easy entry. Voile take some finesse.
lamby
12/28/2022
Verified Buyer
Was this helpful?
Simple, Lightweight, Effective
Recently switched from using the Phantom/Spark tech toes, and these work great. They are lightweight and simple in their design. Stepping in take a few tries to figure out the technique, but it's pretty quick and easy once you get it. One HUGE advantage these have over other tech toes is that they take up much less space between the toe and front binding inserts. There is no interference with the front bindings like there can be with other tech toes on boards with tight spacing, and I'm no longer limited in what splitboards I choose.
5 of 5 customers found this helpful.
Was this helpful?
They just work
Having used the Spark/Phantom tech toe for several seasons I was interested to give the Voile hard boot specific toe piece a try. I used these bindings with the 1st gen Atomic Backland boot and the fit is great with no issues or friction in the system. Compared to the other split tech toe on the market the STS Tour is the lighter by about 15% (250g vs 296g per pair) but it's simple and durable design has yet to fail me. I also appreciate that these bindings feature a notch in the pins to clear snow/ice buildup. Operating these with a ski pole takes some skill but can be done. The springless design has been less prone to difficulty locking in during icy or wet snow conditions. I ski the split a lot found the ability to navigate and control the boards while splitskiing feels about same using both these and the spark/phantom bindings.
Evan Green
03/28/2021
Verified Buyer
6 of 6 customers found this helpful.
Was this helpful?
Effective and light
Title says it all. These puppies are light and work well!
Aaron Diamond
11/12/2020
Verified Buyer
3 of 3 customers found this helpful.
Was this helpful?
UPC
---
Part No: 1130-55-T UPC: 759948915180