Voile STS Tour Binding - Heels
1130-55-H
$40.00
Description
---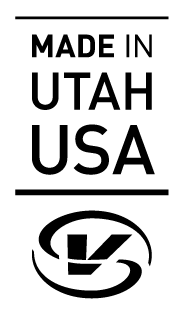 Ditch the softboots and step into the stark simplicity of the new Voilé STS Tour Binding for hardboot splitboarders. Powerful and precise, ultralight and uncomplicated, the STS (Splitboard Tech System) Tour Binding is built for the type of icy ascents, sketchy traverses, and spicy lines you call "fun" and and other people call "you did what?!" Splitboard mountaineers, big mountain guides, and local legends all agree—the STS Tour Binding is the future of moving fast in the mountains.
Sold as a pair
Specs
Pair Weight : 5.7oz / 163g
Product Reviews
light and carbon board friendly
I picked up these to contrast with the spark hardboot risers and the Phantom Rocket Risers. The Phantom Rocket Risers are a few grams lighter and have the slots for ski strap heel lockdown, but I have read that carbon boards fail with them because the weight is concentrated on the points of the riser rather than distributed across the bottom like these (and Sparks). It's hard to tell from the pictures but there is a bottom piece that sits flush on the topsheet of the split ski and so the pressure of the heel is distributed across the ski. With respect to Sparks, these are lighter than Sparks as they're made out of nylon, and the only functional difference is that the bars lift toward the nose of the skis where the lower heel riser on the Sparks is pulled up from the tail of the skis. Sort of a minor difference, but the Sparks are very easy to pull up with a ski pole handle. The flip side is knocking the heels down is easier when they fold down toward the nose. In terms of how difficult these are to pull up, they seem pretty normal to me. One could just sand down the nylon where the resistance comes from if you wanted to make them flip up more easily. Beyond that, the only other difference is price, where these are far and away the best value.
Todd
06/21/2023
Verified Buyer
Was this helpful?
Hard to deploy
Bomber pieces but very hard to deploy even with the Voile poles which have made any other riser easy to grab. The toes knock it out the park but these leave a lot to be desired.
Was this helpful?
Excellent
Work well. Easy to pull up by sticking you pole tip underneath the risers. Would like to see a single height riser in this style as well.
Aaron Diamond
11/06/2021
Verified Buyer
3 of 3 customers found this helpful.
Was this helpful?
Build quality is great... but... hard to deploy
They require the jaws of life to bring up. It's a huge product design fail. Please redesign so they could be easily deployed by the tips of the ski pole when splitting up.
Fes
12/05/2020
Verified Buyer
Was this helpful?
UPC
---
Part No: 1130-55-H UPC: 759948915197