Voile Straps® Rack Strap — 32"
800-RS10-32
$18.00
Description
---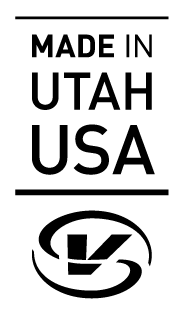 Like an adjustable bungee cord, but infinitely better.
Snap-fits to 10mm tubing: compatible with most bikepacking racks, baskets, and cargo systems.
Voile Strap Keeper
included!
Voile Straps are incredibly durable, compact, and versatile. They are virtually oblivious to heat, cold, moisture, and UV light. In short: Voile Straps thrive in adversity.
These Voile Straps® are made of tough stretch polyurethane, with a UV-resistant additive to increase their lifespan.
Their Super Tough nylon buckle is non-marring, non-conductive, and non-reflective.
Few things in life are as reliable as the original Voile Strap®. Over the last 30 years they have become the ultimate alternative to duct tape, nylon straps, and bungee cords.
On the job, in the outdoors, and everywhere in between: Voile Straps® are the definitive way to
secure
,
bundle
, and
repair
almost anything on the go.
• Non-Marring

• Non-Conductive

• Won't Slip

• Holds Tight

• Super Strong

• UV Resistant

• Works in Extreme Weather

• Daisy Chain with other standard-width (3/4") Voile Straps
Specs
Product Reviews
the right size
At first I thought the 32" may be too long but I have a robust rack with lower bars and you can attach lower down for smaller items and move up for larger.... very versatile!
1 of 1 customers found this helpful.
Was this helpful?
Don't need 3 hands
Steve Sutton
07/07/2021
Verified Buyer
These Rack Straps are exactly what I've been looking for to make securing my briefcase/lunchbox/packages to my front rack. It can be done with one hand.
Was this helpful?
Durability
Zimchic
03/29/2021
Verified Buyer
I love theses easy to use straps. They are compatible with my Salsa Bike Rack.
Was this helpful?
Just the Right Strap
Michael King
03/02/2021
Verified Buyer
I have been waiting for this item to come back into stock, and the wait was well worth it. I bike tour and securing items to my rear rack is essential to my packing plan. These straps are my superlative "go to" gear for peace of mind. They hold extremely well, fit to my Tubus rack like a hand in a glove and they will last me for years. What more could a long distance bike tourer want? What? Different colors but that's just me being picky. I love these straps and you will too.
1 of 1 customers found this helpful.
Was this helpful?
Needs to come in black
G
11/17/2020
Verified Buyer
These are great. I wish it came in black though.
Thanks for the review!! These will soon come in other color options, we're always expanding :) Stay tuned!!
3 of 3 customers found this helpful.
Was this helpful?
UPC
---
Orange / Black: Part No: 800-RS10-32-O UPC: 759948916910 Black / White: Part No: 800-RS10-32-BK UPC: 759948917542