Voile Rack Strap with 10mm Hooks — 25"
800-RS10-25
$17.50
Description
---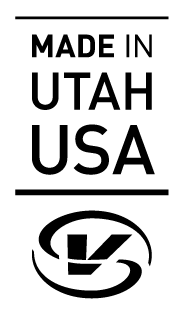 Like an adjustable bungee cord, but infinitely better.
Snap-fits to 10mm tubing: compatible with most bikepacking racks, baskets, and cargo systems.
Voile Strap Keeper
included!
Voile Straps are incredibly durable, compact, and versatile. They are virtually oblivious to heat, cold, moisture, and UV light. In short: Voile Straps thrive in adversity.
These Voile Straps® are made of tough stretch polyurethane, with a UV-resistant additive to increase their lifespan.
Their Super Tough nylon buckle is non-marring, non-conductive, and non-reflective.
Few things in life are as reliable as the original Voile Strap®. Over the last 30 years they have become the ultimate alternative to duct tape, nylon straps, and bungee cords.
On the job, in the outdoors, and everywhere in between: Voile Straps® are the definitive way to
secure
,
bundle
, and
repair
almost anything on the go.
BENEFITS
---
• Non-Marring
• Non-Conductive
• Won't Slip
• Holds Tight
• Super Strong
• UV Resistant
• Works in Extreme Weather
• Daisy Chain with other "standard" 3/4" wide Voile Straps
BIKE RACK COMPATIBILITY
This is not an exhaustive list, but the items listed below have been confirmed to have compatible rack tubing diameter:
---
Axiom Streamliner Road
Blackburn EX-1
Ortlieb Rack3
Ortlieb Quick Rack
Planet Bike ECO Rack
Salsa Alternator Rack
Salsa Down Under Rack
Salsa Wandurlust Rack
Specialized Elite Rear
Surly 8-pack Rack
Surly 24-pack Rack
Surly Front Rack
Surly Rear Rack
Topeka Tetrarack R2
SPECS
---
Material:
UV-Resistant Polyurethane
Buckle:
Super Tough Nylon
Product Reviews
Very well-suited to the task
These are worth the extra spend compared with alternatives. I have found them very useful in many strapping situations for my bike carrying needs. One example: I use them to strap a tennis ball carrier to my bike -- they work really well for this and many situations.
Tom G
09/16/2022
Verified Buyer
Was this helpful?
Bike Strap
Excellent product; clips work perfectly on my bike rack. Much better than bungees. A bit pricey, but worth it. In hind site, I could have gone with shorter ones, but no big deal; I just wrap the strap around the rack twice for small items.
07/06/2021
Verified Buyer
Was this helpful?
basket strap
I literally never leave home (on my bike) without the 25" rack strap. I use it to quickly secure random stuff (bags, beer, spare clothes, beer, chips) in my wald 137 basket. It's especially useful for things that don't fit in panniers (stacks of toiler paper?). Great product.
Gus
06/28/2021
Verified Buyer
Was this helpful?
Pickup Bike
The 25" seems to be a great size for these, hitting the sweet spot of being able to handle almost any size cargo and still staying out of the way when not in use. The strap attached perfectly to my planet bike eco rack. In the past I have tried using a bungee cord or just a plain old voile strap, but of the bunch this bike specific version has proved to be the most useful and versatile device for transporting things on the bike.
2 of 2 customers found this helpful.
Was this helpful?