Voile Rack Strap with 13mm Hooks — 20"
800-RS13-20
$17.00
Description
---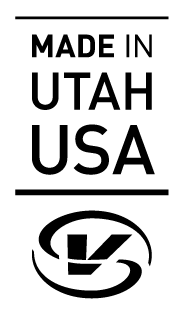 Snap-fits to 13mm tubing.
Voile Strap Keeper
included.
Like an adjustable bungee cord, but infinitely better. Voile Straps are incredibly durable, compact, and versatile. They are virtually oblivious to heat, cold, moisture, and UV light. In short: Voile Straps thrive in adversity.
These Voile Straps® are made of tough stretch polyurethane, with a UV-resistant additive to increase their lifespan.
Their Super Tough nylon buckle is non-marring, non-conductive, and non-reflective.
Few things in life are as reliable as the original Voile Strap®. Over the last 30 years they have become the ultimate alternative to duct tape, nylon straps, and bungee cords.
On the job, in the outdoors, and everywhere in between: Voile Straps® are the definitive way to
secure
,
bundle
, and
repair
almost anything on the go.
BENEFITS
---
• Non-Marring
• Non-Conductive
• Won't Slip
• Holds Tight
• Super Strong
• UV Resistant
• Works in Extreme Weather
• Daisy Chain with other "standard" 3/4" wide Voile Straps
BIKE RACK COMPATIBILITY
This is not an exhaustive list, but the items listed below have been confirmed to have compatible rack tubing diameter:
---
Specialized Pizza Rack
Old Man Mountain Elkhorn
Origin8 Messenger
Cannondale Adventure E-bikes
Haro Del Sol Brisa E-bike
Old Man Mountain Divide (Panniers are 10mm. Frame is 13mm.)
SPECS
---
Material:
UV-Resistant Polyurethane
Buckle:
Super Tough Nylon
Product Reviews
Excellent for strapping soft items to a bicycle rack
Since I have both racks from Old Man Mountain, The Divide and Elkhorn I purchased two 13mm straps for the Elkhorn and two 10mm straps for the Divide. It's important to make sure you are getting the correct size strap to match your rack's tubing What I didn't expect with these is how snugly they fit the rack. I assumed they would need a minimal amount of tension to stay attached to the rack. When they refer to the "snap fit", they are referring to the conscious force that is needed to properly snap the nylon clips in place. Once the clips are snapped in, I don't see how they will ever pop off on their own. There is no pivot on the attachment of the strap to the clip. This means that these straps are intended to be used straight across the connection points. They do not like to have any lateral tensions, so you will not be able to use them to create an X with two straps. Unlike the regular straps, there does not seem to be a way to extend these straps. However, I don't see any reason a regular strap could not be used to extend a buckled strap. It's unlikely these straps will scratch or mar your rack frame since the buckles are black nylon. I'm sure I'll think up new ways to use these things, but it seems like a combination of the hook straps and regular buckled straps are only limited by ones imagination and perhaps IQ.
Dave T
05/14/2023
Verified Buyer
Was this helpful?