Voile Rack Strap with 10mm Hooks — 20"
800-RS10-20
$17.00
Description
---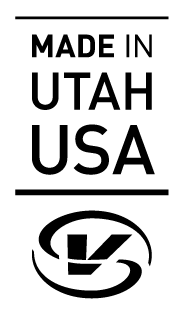 Like an adjustable bungee cord, but infinitely better.
Snap-fits to 10mm tubing: compatible with most bikepacking racks, baskets, and cargo systems.
Voile Strap Keeper
included!
Voile Straps are incredibly durable, compact, and versatile. They are virtually oblivious to heat, cold, moisture, and UV light. In short: Voile Straps thrive in adversity.
These Voile Straps® are made of tough stretch polyurethane, with a UV-resistant additive to increase their lifespan.
Their Super Tough nylon buckle is non-marring, non-conductive, and non-reflective.
Few things in life are as reliable as the original Voile Strap®. Over the last 30 years they have become the ultimate alternative to duct tape, nylon straps, and bungee cords.
On the job, in the outdoors, and everywhere in between: Voile Straps® are the definitive way to
secure
,
bundle
, and
repair
almost anything on the go.
BENEFITS
---
• Non-Marring
• Non-Conductive
• Won't Slip
• Holds Tight
• Super Strong
• UV Resistant
• Works in Extreme Weather
• Daisy Chain with other "standard" 3/4" wide Voile Straps
BIKE RACK COMPATIBILITY
This is not an exhaustive list, but the items listed below have been confirmed to have compatible rack tubing diameter:
---
Axiom Streamliner Road
Blackburn EX-1
Ortlieb Rack3
Ortlieb Quick Rack
Planet Bike ECO Rack
Salsa Alternator Rack
Salsa Down Under Rack
Salsa Wandurlust Rack
Specialized Elite Rear
Surly 8-pack Rack
Surly 24-pack Rack
Surly Front Rack
Surly Rear Rack
Topeka Tetrarack R2
SPECS
---
Material:
UV-Resistant Polyurethane
Buckle:
Super Tough Nylon
Product Reviews
So Handy
We got these to strap down a crate to a rear rack, and they're so effective - it's solidly on there. Have also used to strap down 1-off things
Travis
06/19/2023
Verified Buyer
Was this helpful?
Perfect fit
Perfect fit for the job I had. Tough, durable and reliable
Kiwi
02/19/2021
Verified Buyer
2 of 2 customers found this helpful.
Was this helpful?