Voile Rack Strap — 10mm Hooks — 20"
800-RS10-20
$17.00
Description
---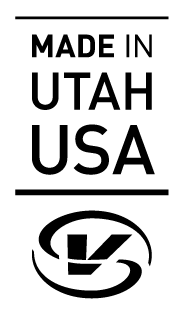 Like an adjustable bungee cord, but infinitely better.
Snap-fits to 10mm tubing: compatible with most bikepacking racks, baskets, and cargo systems.
Voile Strap Keeper
included!
Voile Straps are incredibly durable, compact, and versatile. They are virtually oblivious to heat, cold, moisture, and UV light. In short: Voile Straps thrive in adversity.
These Voile Straps® are made of tough stretch polyurethane, with a UV-resistant additive to increase their lifespan.
Their Super Tough nylon buckle is non-marring, non-conductive, and non-reflective.
Few things in life are as reliable as the original Voile Strap®. Over the last 30 years they have become the ultimate alternative to duct tape, nylon straps, and bungee cords.
On the job, in the outdoors, and everywhere in between: Voile Straps® are the definitive way to
secure
,
bundle
, and
repair
almost anything on the go.
BENEFITS
---
• Non-Marring
• Non-Conductive
• Won't Slip
• Holds Tight
• Super Strong
• UV Resistant
• Works in Extreme Weather
• Daisy Chain with other "standard" 3/4" wide Voile Straps
SPECS
---
Material:
UV-Resistant Polyurethane
Buckle:
Super Tough Nylon
Product Reviews
Perfect fit
Kiwi
02/19/2021
Verified Buyer
Perfect fit for the job I had. Tough, durable and reliable
2 of 2 customers found this helpful.
Was this helpful?