Voile 201 Telemark 3-Pin Binding
201
$80.00
Description
---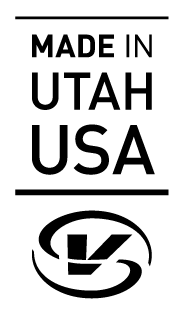 The
Voilé 201 Telemark 3-Pin Binding
.
Lighter weight, with a bail height for 14-15mm duckbill telemark boots.
The HD-Mountaineer's lighter weight brother, with a bail height for 14-15mm duckbill telemark boots.
It's as simple as a telemark binding can get: a 75mm Nordic Norm toe piece that mounts directly to the the ski with a barebones heel pad.
The toe box itself is constructed of 5052-H32 .100" aluminum, machined to the same standards as our other (bullet-proof) 3-Pin bindings. Same for the three-level toe bail, because we know that lightweight needn't mean wimpy.
Its a modern and beautiful aluminum binding well suited to covering distance in a way that only the humble 3-Pin can.
Sold as a pair.
Benefits
---
Simple

Lightweight

Ideal for Rolling Terrain


Specs
---
Part Number
201

---

Color
Black

---

Weight (lbs/kg)
0.850lbs / 387g

---

Flex/Performance
Neutral

---

Material
5052-H32 Aluminum

---
UPC
---
Part No:
201
UPC:
759948917634
Product Reviews
the last 3-pin
It's good that the basic 3-pin binding is still available, even though the price seems high. So far, so good. Keep making it, please.
Jake
12/27/2022
Verified Buyer
Was this helpful?
I hope Voile will continue making this lighter 3-pin binding.
The 201 binding is a lighter weight 3-pin binding than the HD Moutaineer, however it is still very strong for most ski touring. It also has a bail that will close down tighter on narrower duck bill soles (about about 13mm to 15mm). That is important to not round out the 3-pin holes in your boots. It will also fit some Norweigan welt boot soles that are a bit wider than spec, which may not insert all the way in the HD Mountaineer binding due to the thicker metal (0.125" versus 0.100").
Was this helpful?