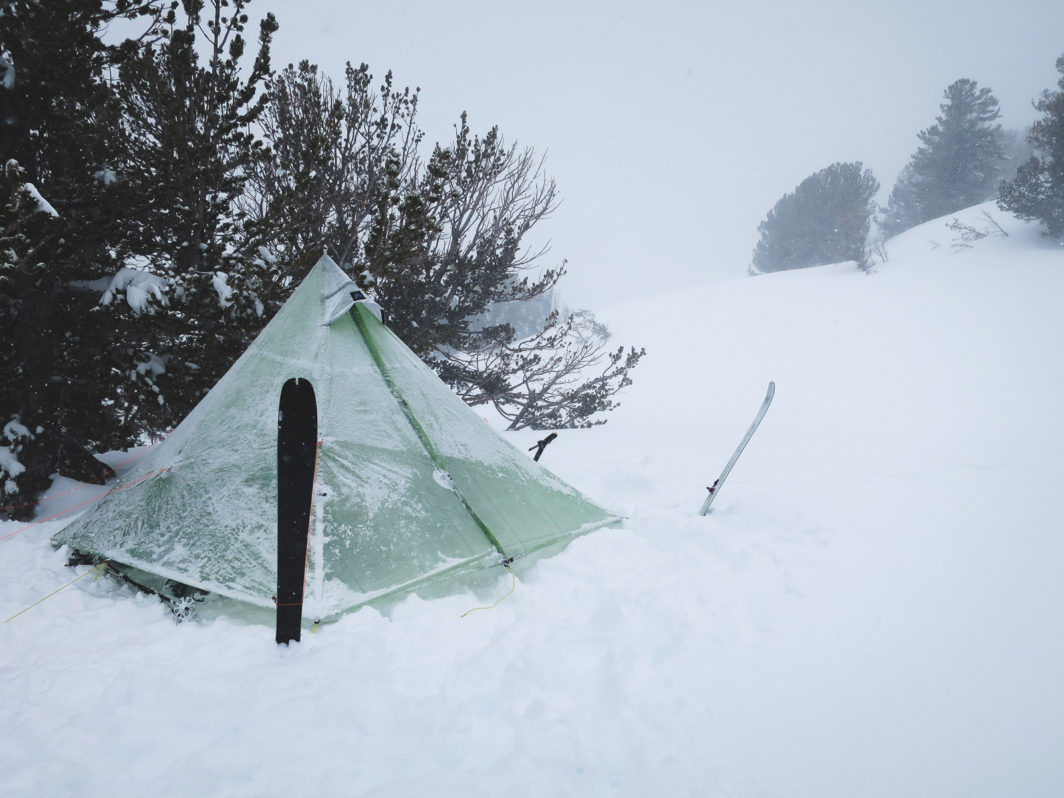 Ultralight Winter Traverse of the Tahoe Rim Trail
Last week my buddy (Shawn Forry) and I completed a "thru-ski" of the Tahoe Rim Trail……well, the route of the Tahoe Rim Trail, since technically it was under a lot of snow (20+ feet). Thus I supposed the correct terminology would be a "winter traverse of the Tahoe Rim Trail." The trail runs roughly 170 miles through the high country around the perimeter of Lake Tahoe and is mainly used in the summer, except for some short sections near the road crossings. We decided to try to tackle this in the winter. We averaged roughly 20-25 miles per day and had a blast.
This was a great route to ski in the winter, with a terrific variety of conditions and scenery. It was by no means easy, but the rewards were always just around the corner: whether it be views, downhills, or better weather. We had stormy days breaking trail through a foot of snow – with winds over 100mph and 100 feet of visibility – and sunny, warm spring days. The terrain varied from rolling valleys, which turned into steep passes with long descents, to flat or mercilessly undulating ridgelines, to a variety of spaced trees, to hellacious side-hilling on refrozen spring corn. With the good comes the bad, and we knew that conditions would always change with a different aspect or if we waited an hour or two.
One of the most unexpected challenges was hydration. We were surrounded by snow and ice, but that doesn't mean it's easy to get water. We are trying to move with the fast and light mindset. It takes a while to melt snow, not to mention a lot of fuel. We don't want to stop and melt snow every time we want water, so if we come across running water it saves a lot of time. Note: it can be tricky and dangerous to drop a 20 feet snow wall into a running creek to get water!
This winter traverse of the Tahoe Rim Trail was undertaken in development of Lichter's latest book, a guide to ultralight winter travel which can be purchased here.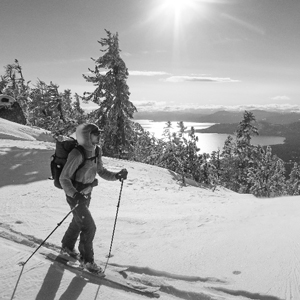 ---
---
Justin Lichter has logged over 40,000 miles of hiking, backpacking, and ski touring. He has hiked unsupported from end to end through the Himalayas, through the Southern Alps of New Zealand, through Iceland and Norway, across the United States seven times, and over 1800 miles through Africa. Along with his expedition partner, he completed the first winter thru-hike/ski of the Pacific Crest Trail (2650 miles from Canada to Mexico). They also completed the Tahoe Rim Trail in the winter. He has written multiple books on hiking, backpacking, and the outdoors.