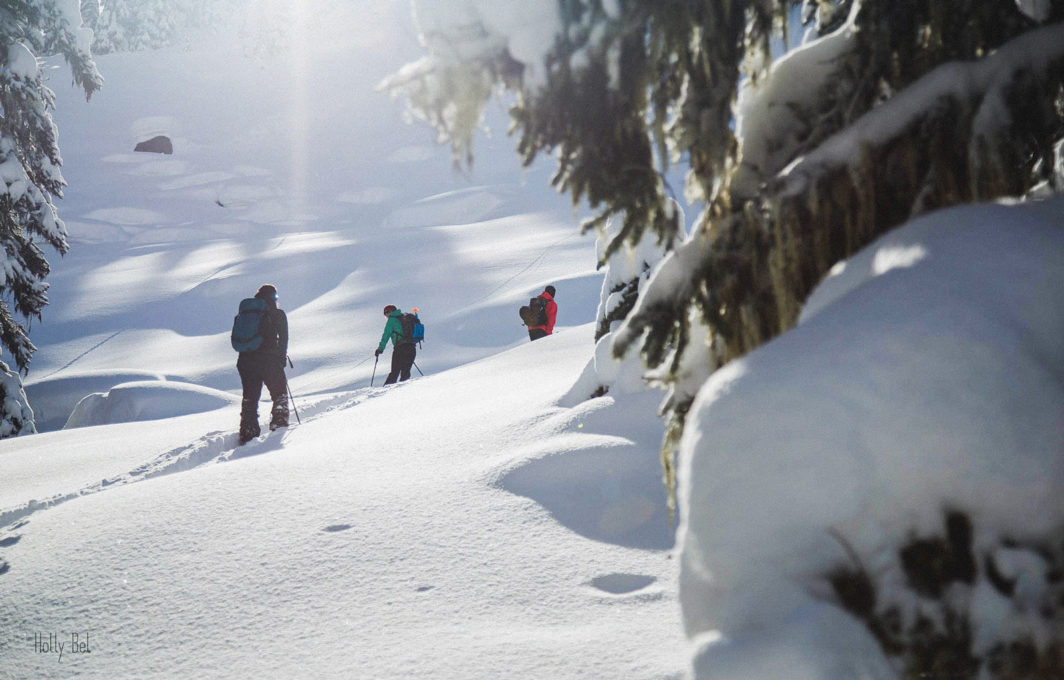 Backcountry Skiing – Mentorship is Essential to Thriving
Being in the backcountry, surrounded by mountains as far as the eye can see is a truly magical feeling. Learning to access and move safely in the backcountry is a continual and ever evolving experience. Throughout my life, I have been lucky enough to learn from amazing mentors in both formal and informal settings. These people are friends, family, and co-workers that continue to help me grow, challenge myself and have quite literally shown me the way on multiple adventures. Having backcountry skiing mentorship is essential to thriving in the backcountry.
This winter I had the opportunity to participate in the Canadian-based Mountain Mentors program as a mentor and was paired with Hannah, a mentee here in Whistler, BC. The Mountain Mentors mission is "to create a community of likeminded outdoorswomen in the Sea to Sky corridor by facilitating empowering female mentorships."
This formal backcountry skiing mentorship program aims to build community, share knowledge and helps mentors and mentees to set goals and crush objectives in the mountains. There is a certain level of accountability that comes once you put goals on paper and make a plan. Having a partner to help push you to achieve those goals can help make them a reality.
From first aid and companion rescue practice, route planning or just telling jokes on the skin track, it's amazing to share knowledge with friends. When traveling in the backcountry your partner is your lifeline and it is important to trust their ability. Before my mentee and I ventured into the backcountry together we spent some time getting to know each other, our communication styles, riding ability and standards for avalanche training in a controlled environment. This helped make our first tour together a seamless experience.
But, as with any mountain adventure, it is important to listen to the mountain, your intuition and recognize that good decision-making is paramount in any partnership. On a few days this season we had to re-assess due to changing weather conditions and avalanche danger. We had specific objectives in mind but instead changed our plans. One day we decided to play in some pillows instead of pushing higher into the alpine and another we just rode the resort and decided not go into the backcountry at all. For me, the most important part of splitboarding is coming home safe. If that means riding chairlifts instead of putting on my skins I'm okay with that. Any day spent in the mountains with friends is a good one in my books.
Even though spring is officially here on our calendars, the alpine in Whistler still feels like winter right now. That being said, spring conditions change quickly and as always, it's important to observe the mountains, read avalanche forecasts and understand problems to mitigate hazards before heading out.
This has been an all-time winter, and with a deep alpine snowpack it looks like there is plenty more splitboarding to be had in the Coast Mountain range. Wherever you call home, get out and share your knowledge with a friend with whom you can share your backcountry skiing mentorship.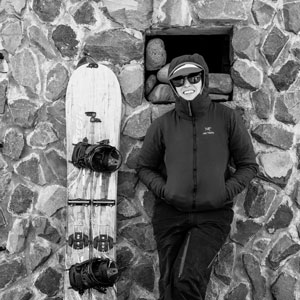 Jen Girardi
---
---
Jen grew up in the shadows of the Coast Mountain Range in Vancouver, Canada, and fell in love with exploring in the backyard mountains at an early age. It wasn't long before she was found herself traveling in the mountains on a splitboard. Now based in Whistler, B.C. Jen can be found discovering new lines or sharing her passion for the mountains as a coach. In the summer months, Jen can be found hanging out in the mountains rock climbing or flying south, chasing snow and adventures in Chile and Argentina.